About Dr. Barbara Koltuv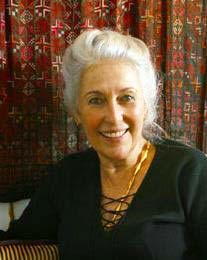 When I was growing up in the Fifties, psychology and psychoanalysis were all the rage and fascinated me. That way of thinking had come over to America from Europe in flight from the rising fascism in Europe. It permeated literature, theater, art and film. In college I studied psychology, literature, philosophy, and cultural anthropology. I knew I wanted to be a psychoanalyst.
I received my Ph.D. in Clinical Psychology from Columbia University in 1962.
I had a Post Doctoral Fellowship in 1963, and was licensed by New York State as a Psychologist.
I began to study at the New York University Post Doctoral Program in Psychotherapy and Psychoanalysis. My primary supervisor was Erich Fromm, with whom I studied the language of dreams, and learned to work with patients from a deeply spiritual psychological perspective. In 1969 I was awarded a Diploma in Psychoanalysis from the New York University Post-Doctoral Program.
I began my psychoanalytic practice in New York in 1963. I was known to be "a talented psychoanalyst" who, because I had no particular theoretical preference, "worked with dreams from the seat of my pants". All that changed in the summer of 1968 when I discovered Jung's autobiography, Memories, Dreams, Reflections. There I found a theoretical orientation that honored intuition and was deep and broad enough to include psychology, imagination, creativity, spirituality, and a way of healing personal suffering. I began reading everything of Jung's and the Jungians, and began analysis with a wonderful Jungian analyst.
In 1973 I began training at the C.G. Jung Institute of New York. There, my teachers were Edward Edinger and Christopher Whitmont.
I received my Diploma as a Jungian Analyst in 1980 from the C.G. Jung Institute of New York and served on the Board of the Institute, and on the faculty as a supervisor and training analyst.
I lectured and gave workshops and classes in feminine psychology, Lilith, relationships, creativity, and spirituality at the C.G. Jung Foundation, Wainwright House, and The Open Center.
In 2003 I was a founding member of the Jungian Psychoanalytic Association, where I continue to be a faculty member, supervisor, and senior analyst, and serve on the Philip T. Zabriskie Lecture Committee.